1) A Face in the Crowd (1957)
I love this movie! Andy Griffith gives a spectacular performance, so different from his other roles. It was surprising to see a darker side of him. If you've only seen him as Andy Taylor, be ready. It's a big transition. This movie is comical, a bit twisted, and at times, a little disturbing. I feel like this movie was way ahead of it's time and is definitely worth a watch.
2) Lars and the Real Girl (2007)
Okay, so this movie is a
little
strange, but it's one of my favorites! Ryan Gosling is SO awkward in this role, and it's amazing. I love how the community comes together in this movie. Touching and very funny, in a weird sort of way!
3) The Princess Bride (1987)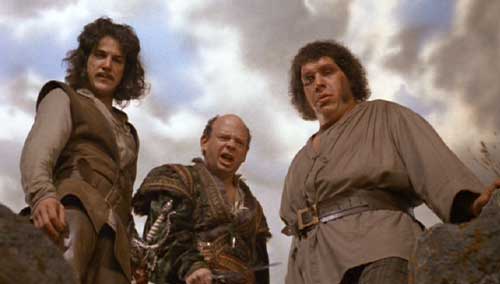 This is a classic. I love this movie! Parts of it are excessively silly, but I am still pretty obsessed. I love Inigo Montoya so, so much.
4) The Prestige (2006)
This is another great movie! I've seen it like 15 times and I still find more clues and different hints for the shocking ending throughout the movie. If you don't want to think when watching movies, I wouldn't recommend this one. But it's really an awesome story, with great actors. I love Christian Bale and Michael Caine.